Nächste Vorstellungen:
FOLLOW Pamela Veldhoven
on YouTube
https://www.youtube.com/channel/UC3qkRaA-04X0oZYg_4pUISw
and Instagram
https://www.instagram.com/pamelaveldhoven/
Premiere
Karl im ALL zu Hause
Donnerstag 7. Oktober 2021 Premiere um 20.00Uhr – Neue Schwere Reiter – München
weitere Vorstellungen:
Freitag 8. Oktober 11Uhr für Schüler, Studenten und älteren.
Freitag 8. Oktober 20Uhr 
Samstag 9. Oktober 20Uhr
Sonntag 10. Oktober 18Uhr
Theaterbüro München lädt Sie heute Abend zu einem geplanten Zoom-Meeting ein.
Thema: schau mer mal #6: Karl im All zu Hause – Caitlin van der Maas und Claas Krause
Uhrzeit: 7.Sept. 2021 07:00 PM 

Gespraechshaus – autumn 2021
for more information gespraechshaus2020@gmail.com
Retake
Der Stille Dirigent – 20. und 21. Oktober 2020 – 20 Uhr in Utopia – Rodeo Festival – München
Premiere 29. Januar 2020, 19.30u, Kösk, Schrenkstraße 8, München
weitere Terminen: 30., 31., Januar und 1., 2., Februar 2020, 19.30u Kösk, München.
Der stille Dirigent
Musiktheater
Oktober 1956. Während im Nahen Osten die Suezkrise tobt, fordert ganz Ungarn Meinungs- und Pressefreiheit, Unabhängigkeit von der Sowjetunion und freie Wahlen. Von sowjetischer Seite wird der ungarische Volksaufstand blutig niedergeschlagen. Das Interesse von Politik und Medien aber gilt der Suezkrise.
Die Philharmonia Hungarica, bestehend aus Geflüchteten des Ungarnaufstandes, führt 1957 in München das Konzert für Orchester von Béla Bartók auf. Doch der Dirigent lässt auf sich warten. Verunsichert von der plötzlichen Orientierungslosigkeit beginnt eine Auseinandersetzung mit der veränderten Lebenswelt der Musikerinnen und Musiker. Wer bestimmt die politische Agenda? Wie zeigt sich Solidarität in Zeiten der Not? Wann wird Musik propagandistisch (aus-)genutzt?
Die Spieler*innen der Philharmonia Hungarica begeben sich episodenhaft auf die Suche nach Hoffnung auf Solidarität, Gerechtigkeit und Demokratie.
Bartóks Konzert für Orchester bildet die strukturelle Folie für eine theatrale Befragung von (Ab-)Lenkung der Medien, politischer Themensetzung und Rhetorik im Ungarn von 1956 bis heute.
Mitten in der Nacht in einem dunklen Haus irgendwo in der Welt
Youththeater about the topic of marriage and what that means or can mean again in this time and era. Inspired by Ingmar Bergmans scenes of a marriage and interviews with 15-year olds we develop scenes for two couples, one young and one even younger.
Premier 26th of June 2019 at 19.00h
Place: HochX, Entenbachstraße 37, Au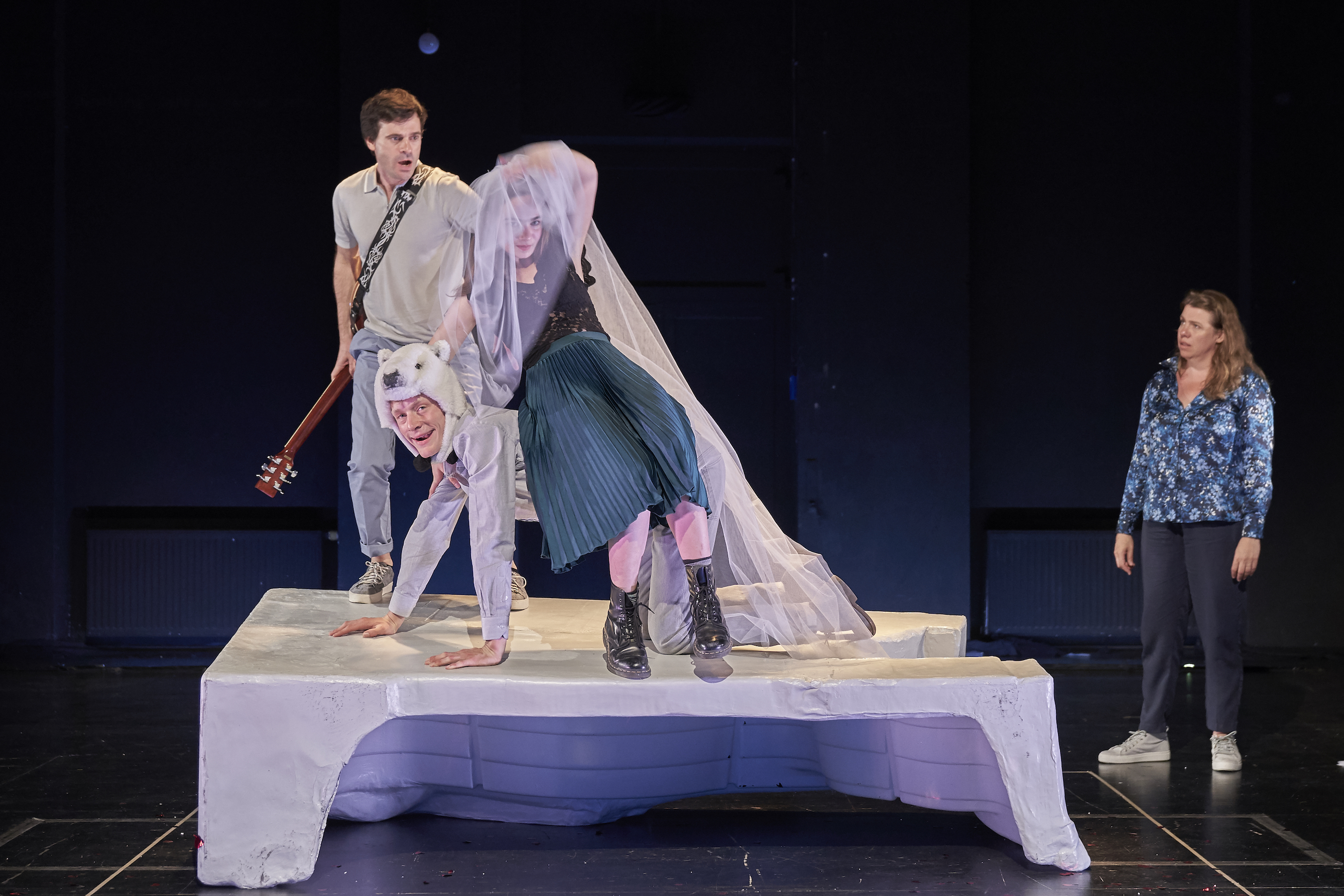 MistSommerNachttRaum
with 130 teenagers and a Team of 7 Artists we produce a Staging, and Adaption of Shakespeares A Midsummer Night's Dream.
Premier Thursday 11. April  2019 at 19.00h
Place: Ludwig Thoma Realschule, Fehwiesenstraße 118, Berg am Laim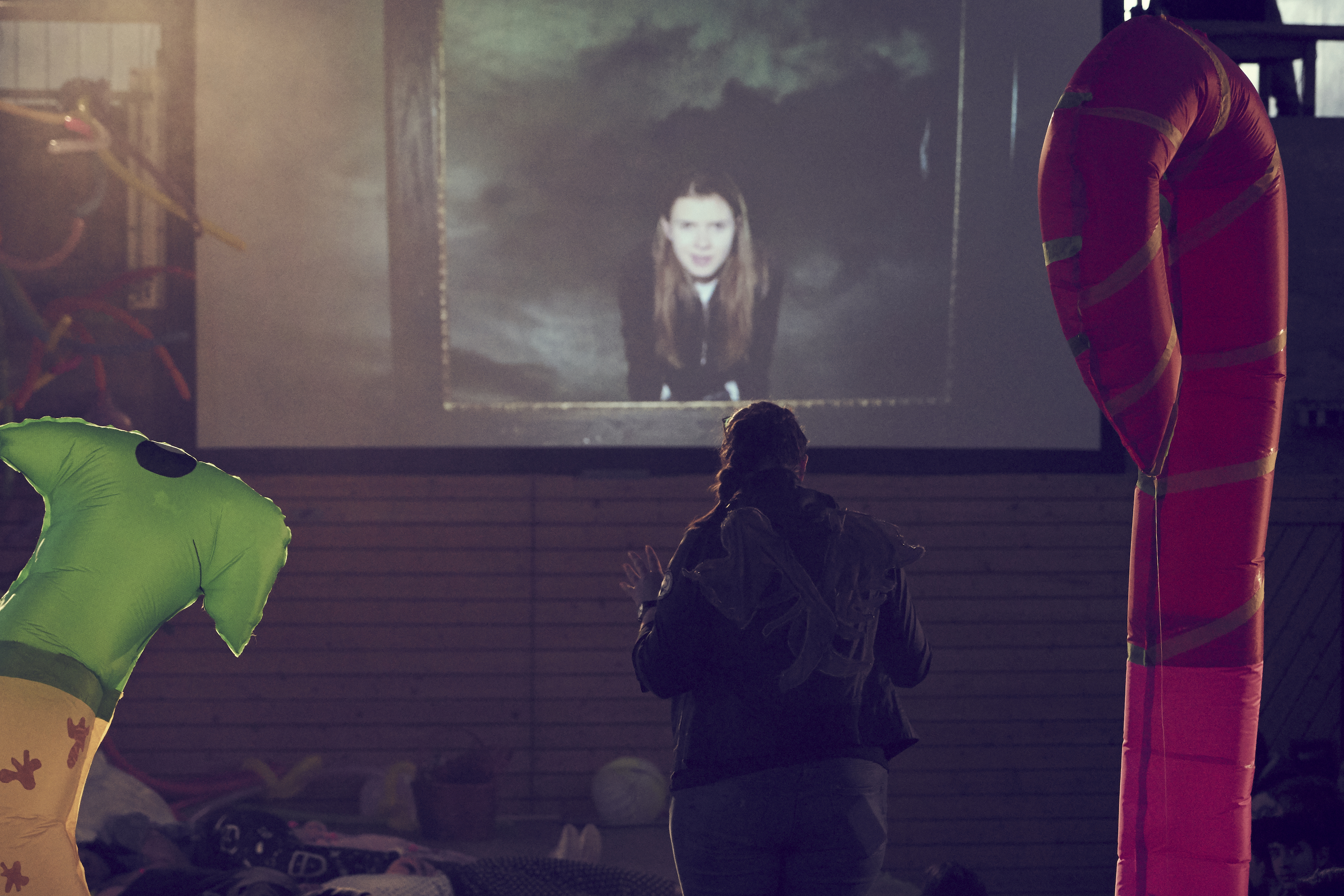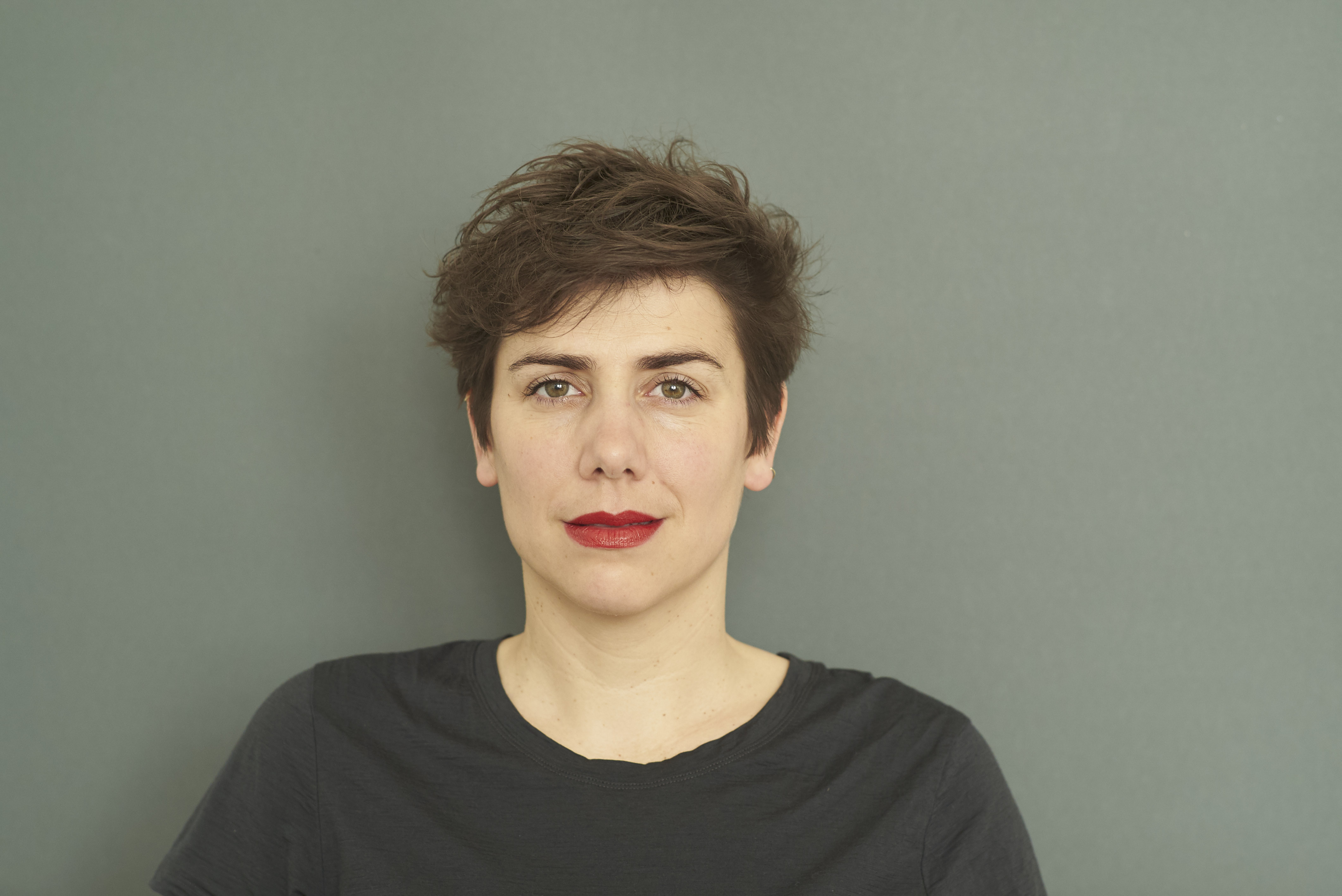 Foto: András Mezei Walke   Caitlin van der Maas born in Amersfoort the Netherlands studied at the Hogeschool for Theatre in Amsterdam. After graduating she worked as a director assistant at the Münchner Kammerspiele with Johan Simons. Since 2015 she is a freelance director and writer and she created the productions "Face Me", a Solo with Sandra Hüller in a subterranean swimming pool  and "Korridor", about the changes in perception with psychological illness at the LMU Clinic in Munich. 2015 she was a scholar at the Young Academy of Arts in Berlin. 2016 she won a prise with "Short-lived", a one-act opera about Alzheimer at the Giesinger Kulturpreis. Her latest works are the directing of the opera "Cendrillon" in 2017 at the Dutch National Opera Academy, Amsterdam and The Hague and the writing and directing of the music theatre piece "Die goldene Lüge" in Munich. The libretto "Arianna, Ariadne, Ariane" won May 2018 the 1. Prise as part of the competition 'take it or leave it', from the Neukölnner Oper at the Elisabeth church in Berlin.   Caitlin van der Maas c v 2019 EN